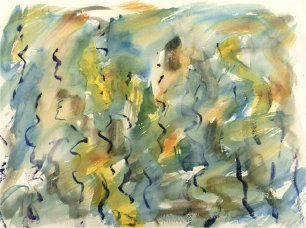 I've been a painter since before my teens, growing up in the art colony of Rockport Mass. I had many well-known artists as teachers and friends - and customers: I mowed lawns. Teachers included Al Czerepak, Roger Martin, Paul M. Scott, and Joeseph Jeswald. Stanley Woodward and Max
were neighbors. My father was an architect and the family was very active in the Art
When my career turned toward silversmithing at RISD, except for some experiments with enamel, I lost color - and the immediacy of brushwork. In reviving my freeform vases, I decided to used applied color, and begain doing watercolors to train myself. The 18 x 24" on paper here presented stand by themselves.
Those not so successful will find their way into assemblages such as I exhibited in 1983.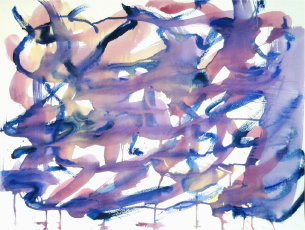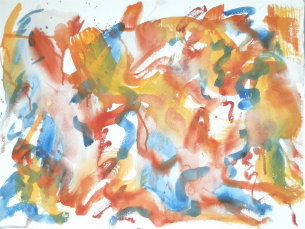 About Jim Seavey's
Martin